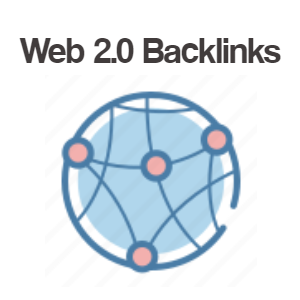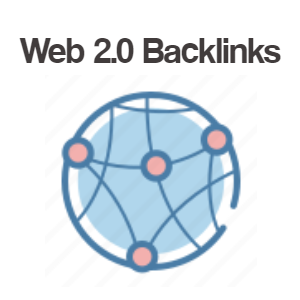 A one-time price of
USD $1.00
will be added to your order.
*A handling fee of USD $0.05 per item will be added to your shipping total at checkout.
We write original 500+ word article(s) based on your keyword and topic and submit it to quality third party Web 2.0 sites for contextual backlinks.
How to order: Please scroll down and find the backlink setup ("diagram") of your choice. Each diagram has a different price. Once you know your diagram name and its price please enter the amount into the quantity box and enter the diagram name and your keywords into the Instructions textbox as shown below:
What backlinks do I get?
Types of backlinks you can receive based on configuration ("Diagram"):

There different types of backlinks you can get with this, at multiple tier levels. This allows literally unlimited variations that we call diagrams. Below are some recommended diagrams you can purchase. If you want to design your own diagram, just let us know what you want and we give you a quote. Please scroll down to the end of the page to find more detailed information about the different link groups and how you can combine them together. At the end of this page you also find examples of link types to see how they look like when live.
Diagrams (Backlink Setups):
Please also pay attention to the bottom of each image that shows the number of tiers, total number of backlinks ("Max Sites") and total number of referring domains for the whole campaign. "Money Site" refers to your site, where you want the links to point to. To see a bigger version of an image please right-click on it and choose "Open image in new tab". Please scroll to the end of the page to find details about the link groups and how many backlinks each link group creates.
Article Distribution: $20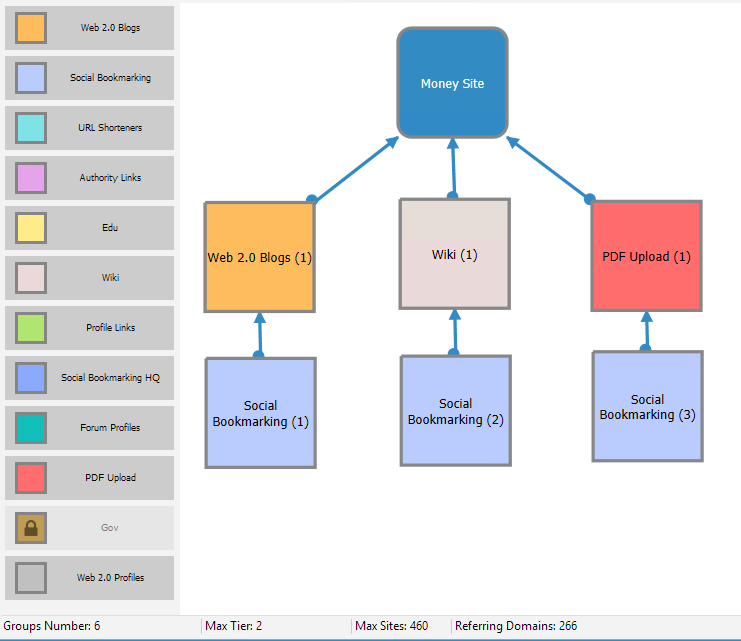 One-by-One Extended: $20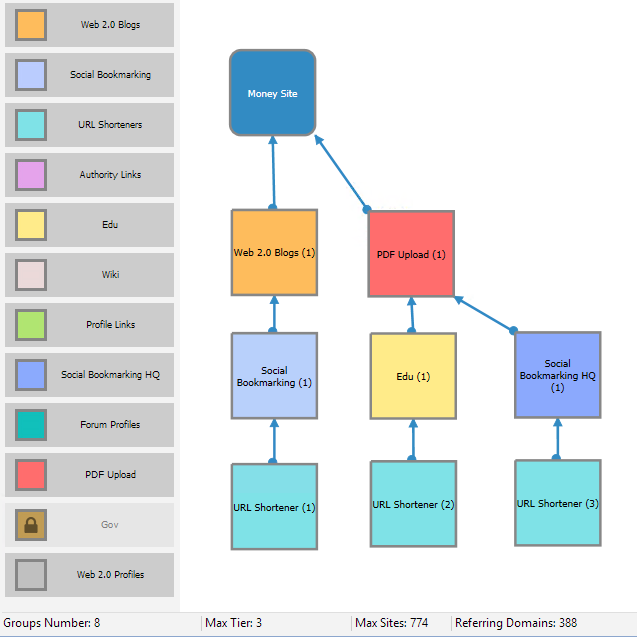 Web 2.0 Pusher: $20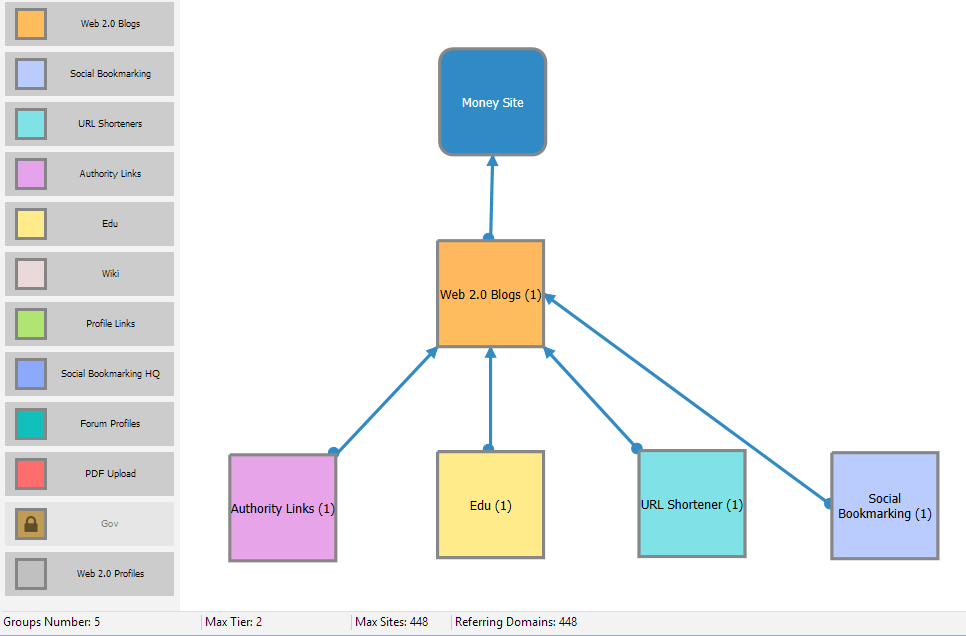 Authority Tier 1 Boost: $20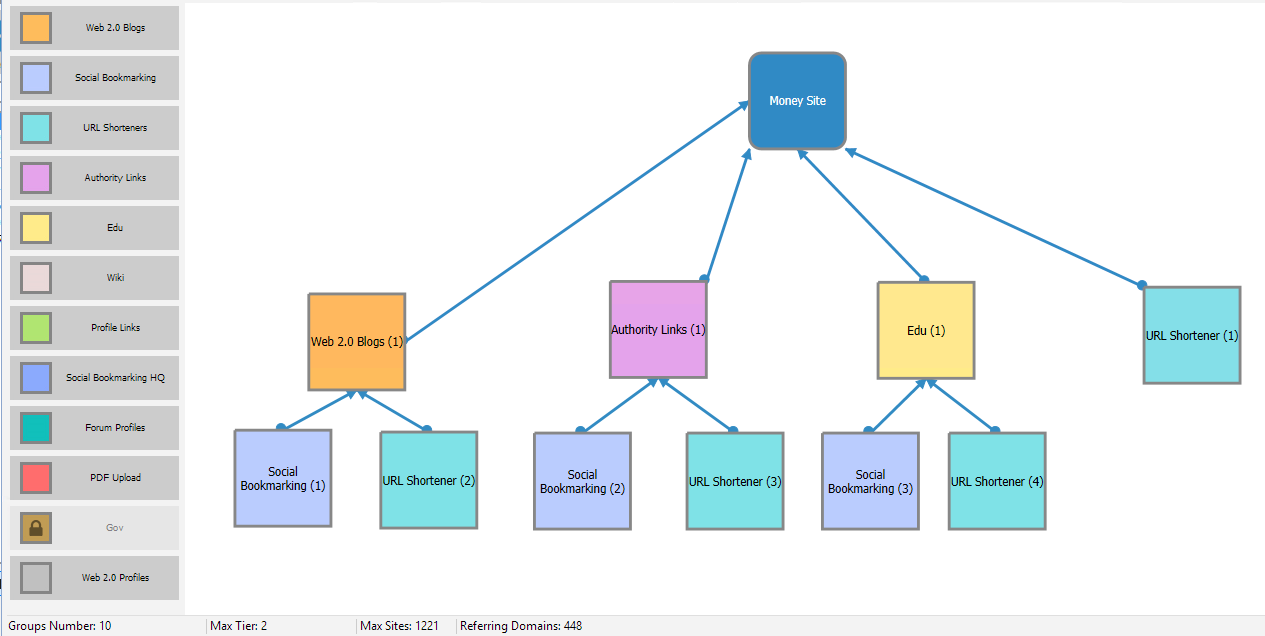 Star Ship: $25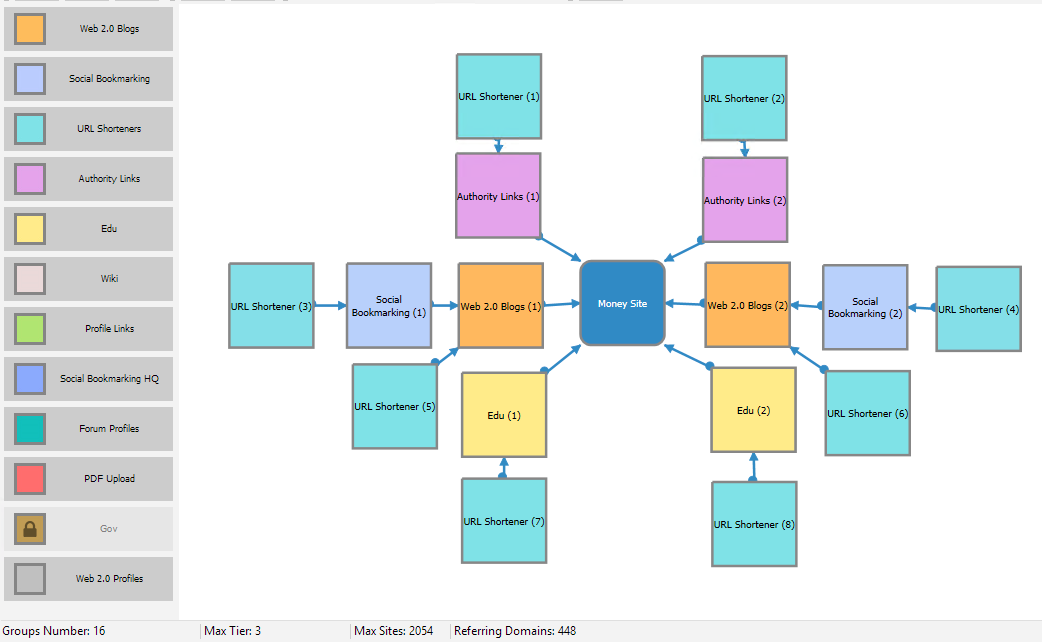 Daredevil 1: $25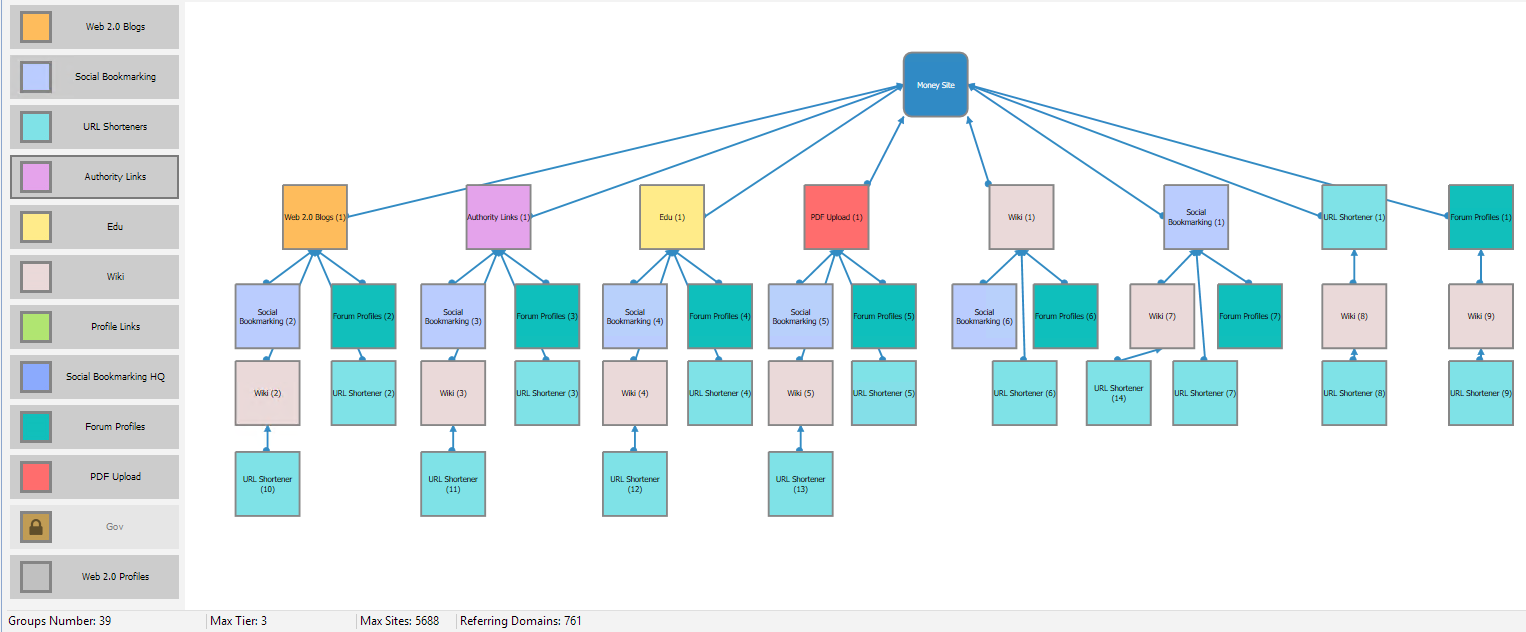 Daredevil 2: $25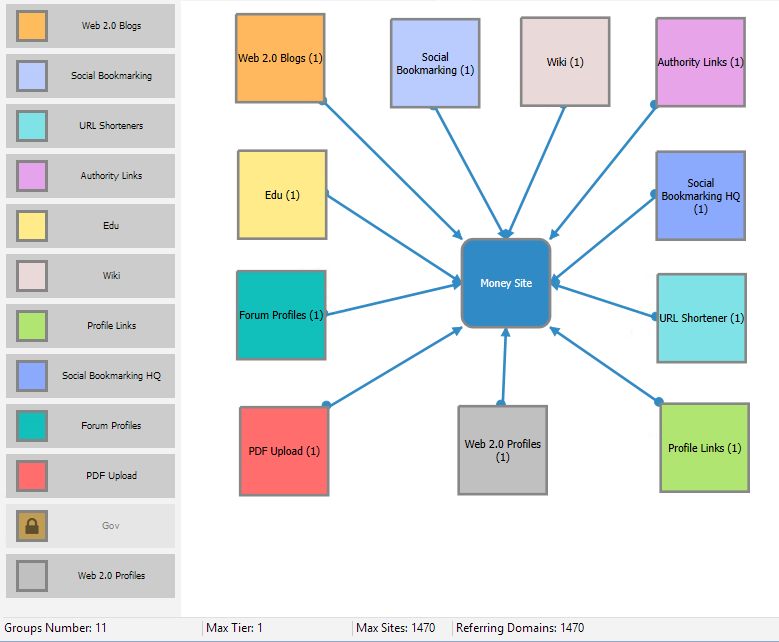 Video Ranking: $60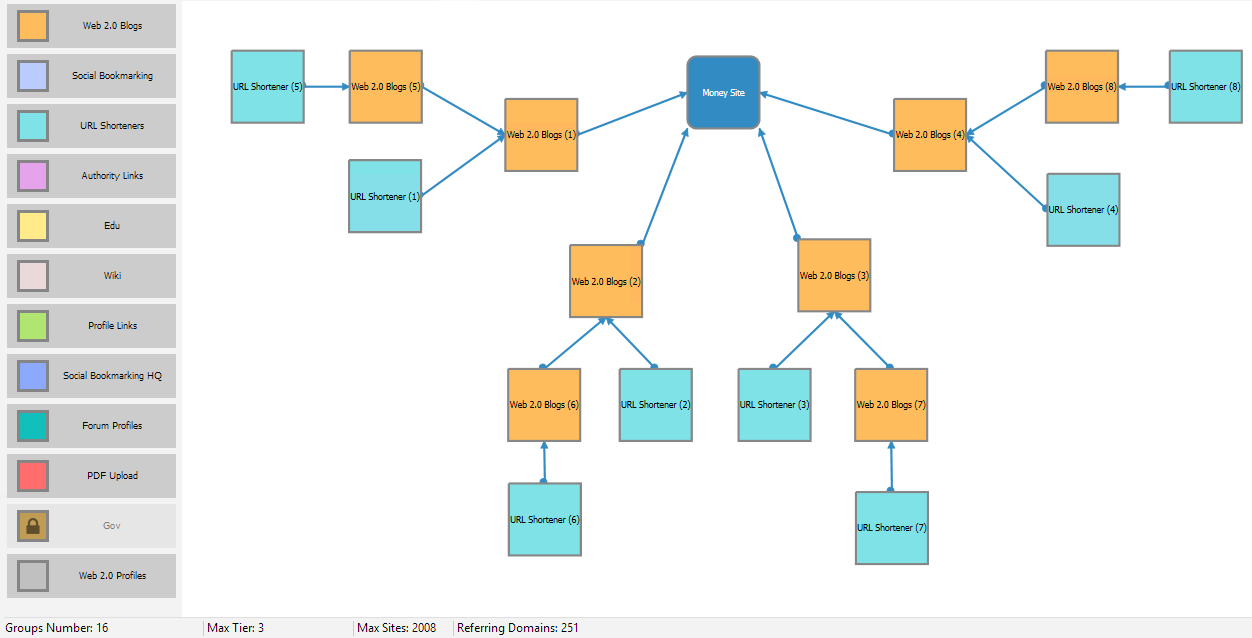 Video Ranking PRO: $95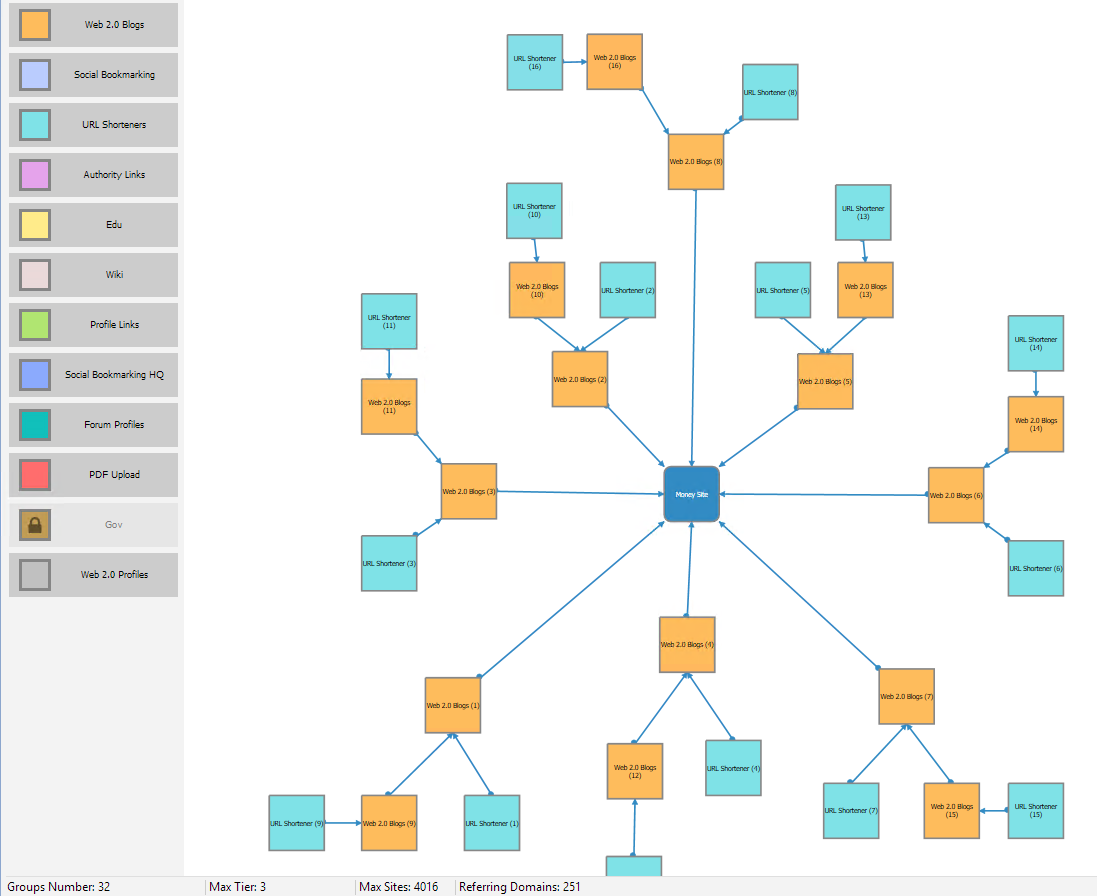 Pegasus: $25
Natural Diversity Boost: $45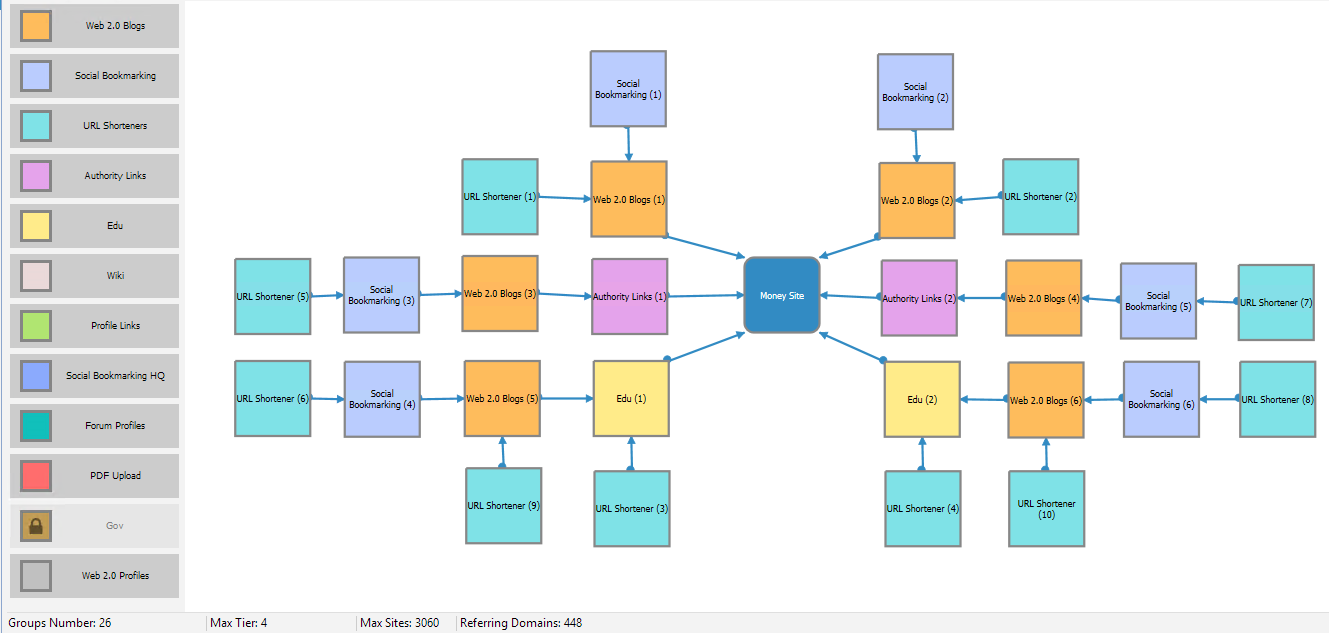 Hermes: $35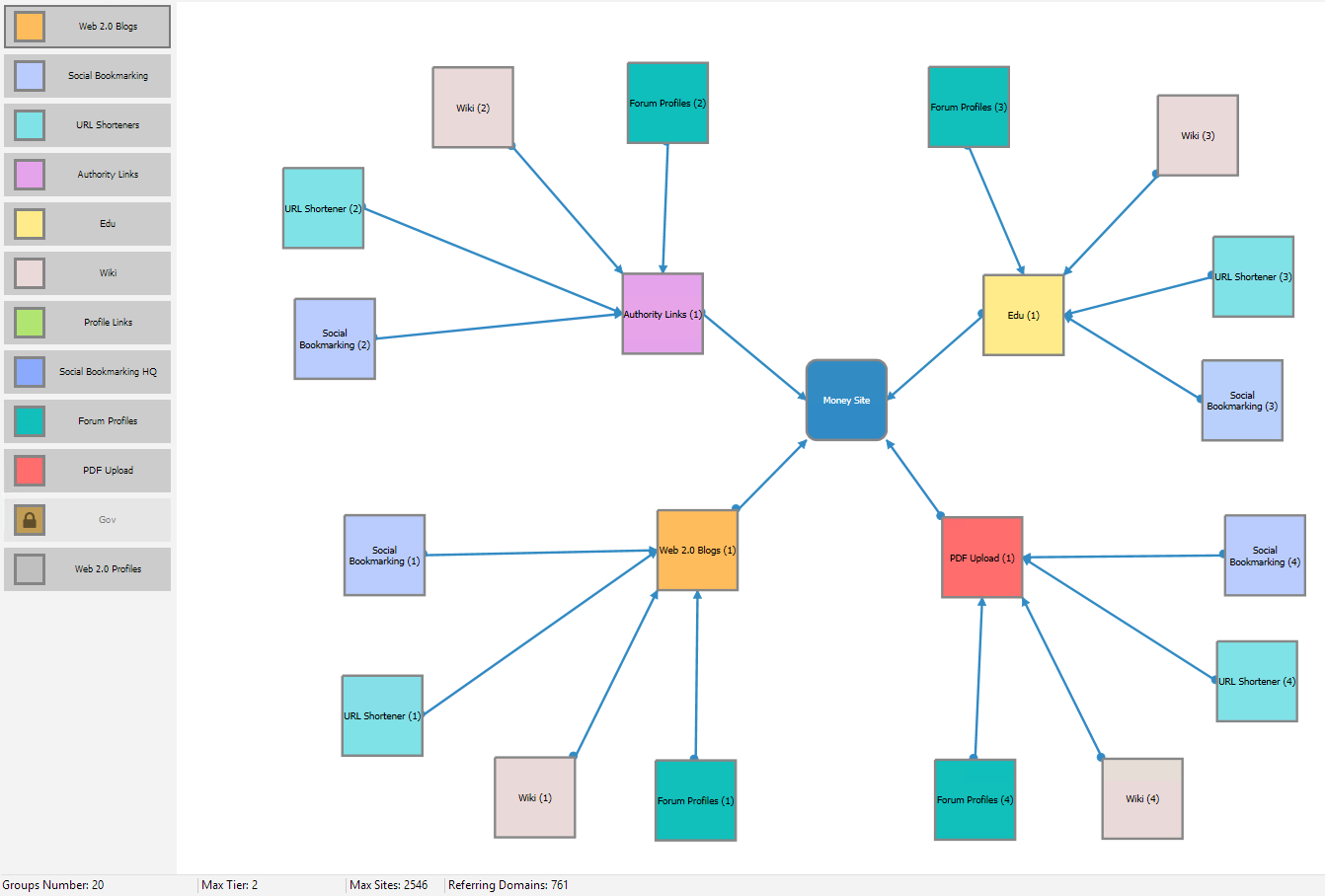 Nymphe: $25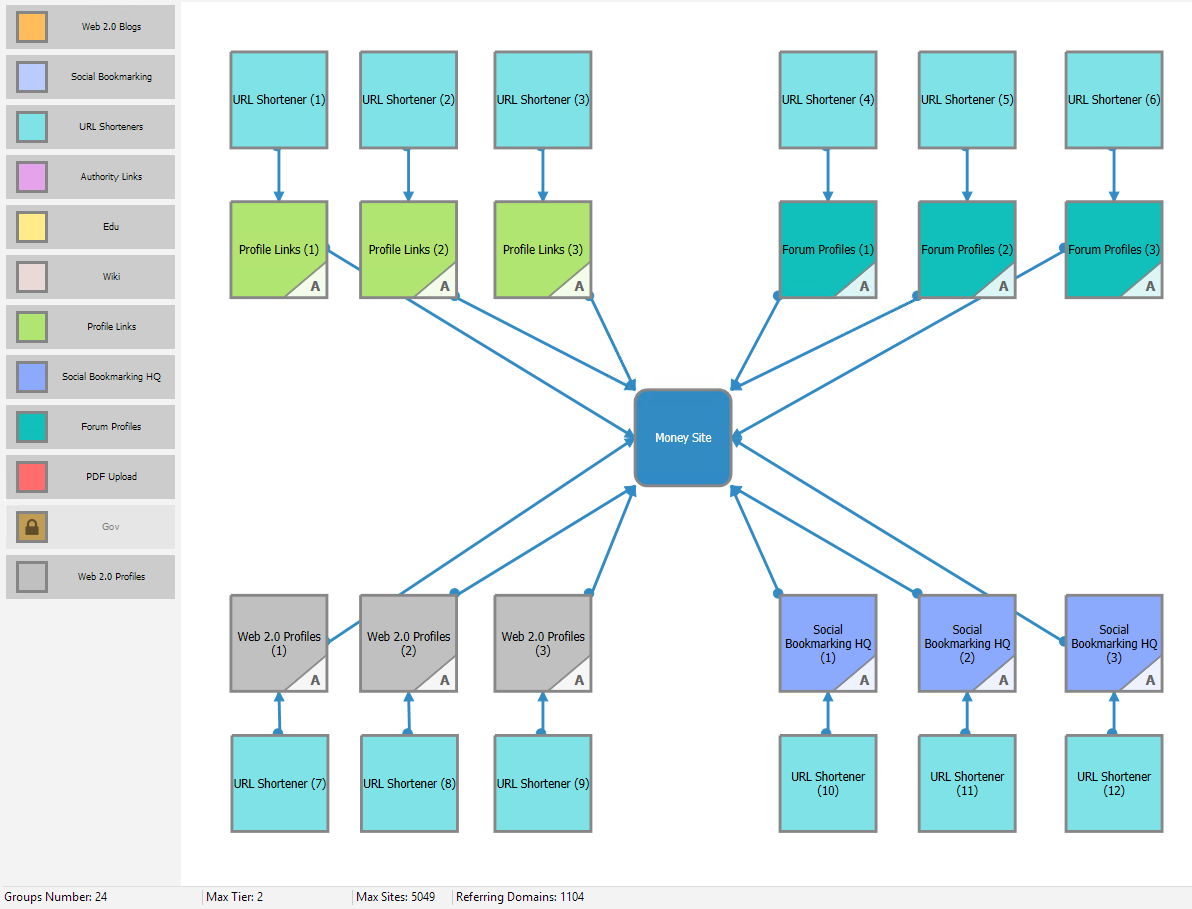 Prometheus: $80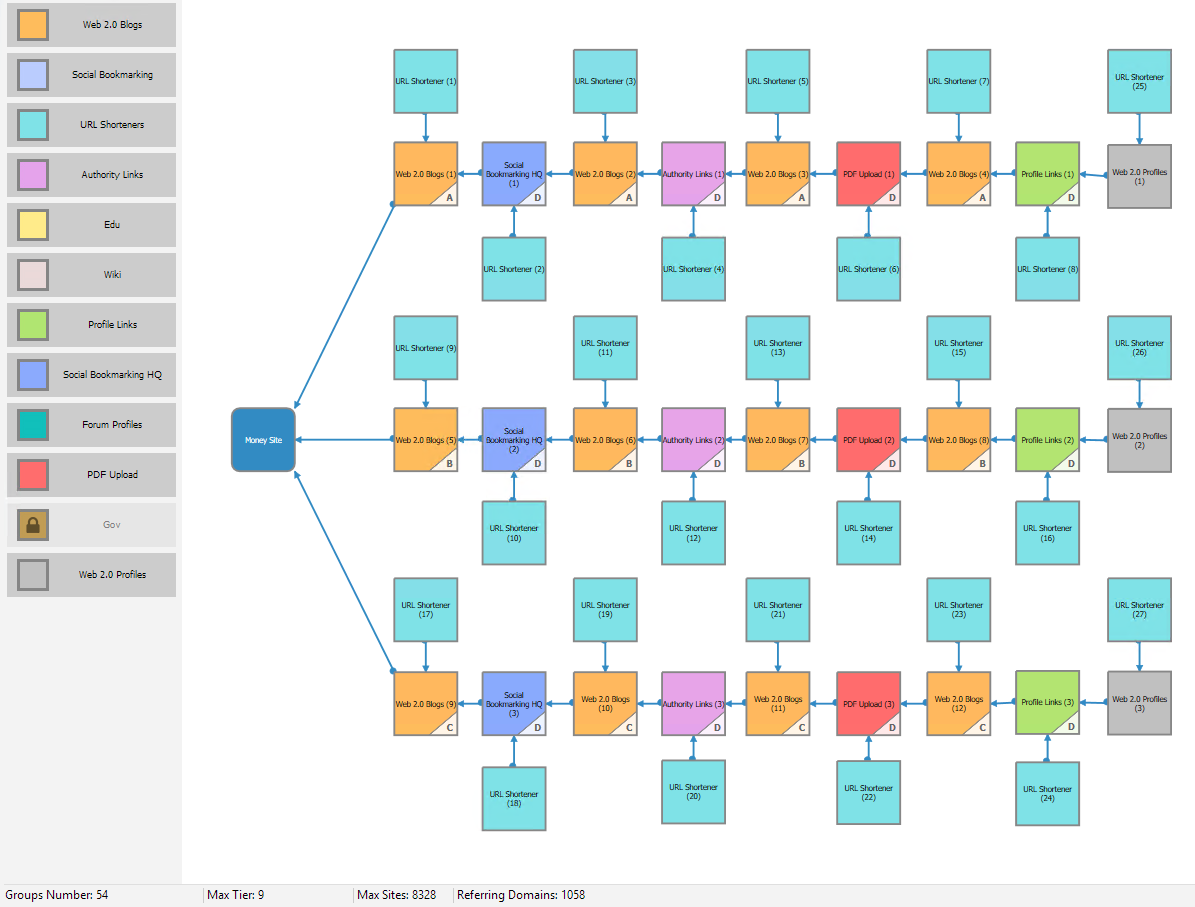 Web 2.0 Dominator: $75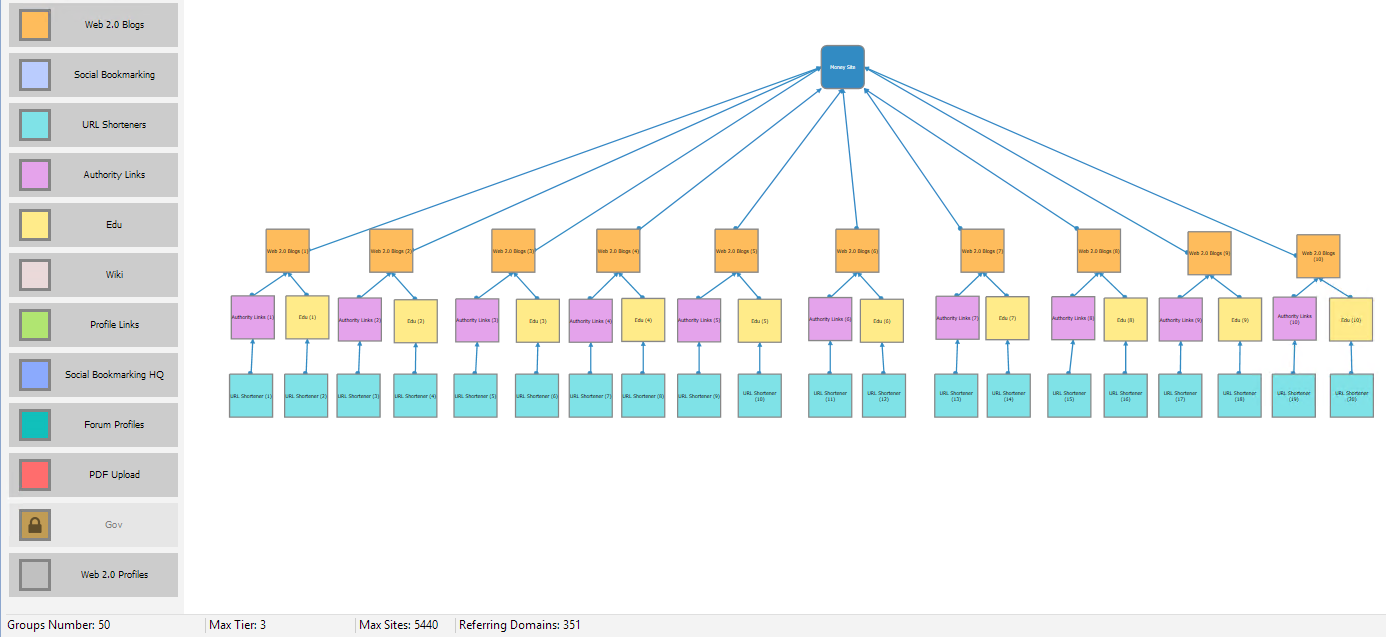 Moneysite Ranker: $65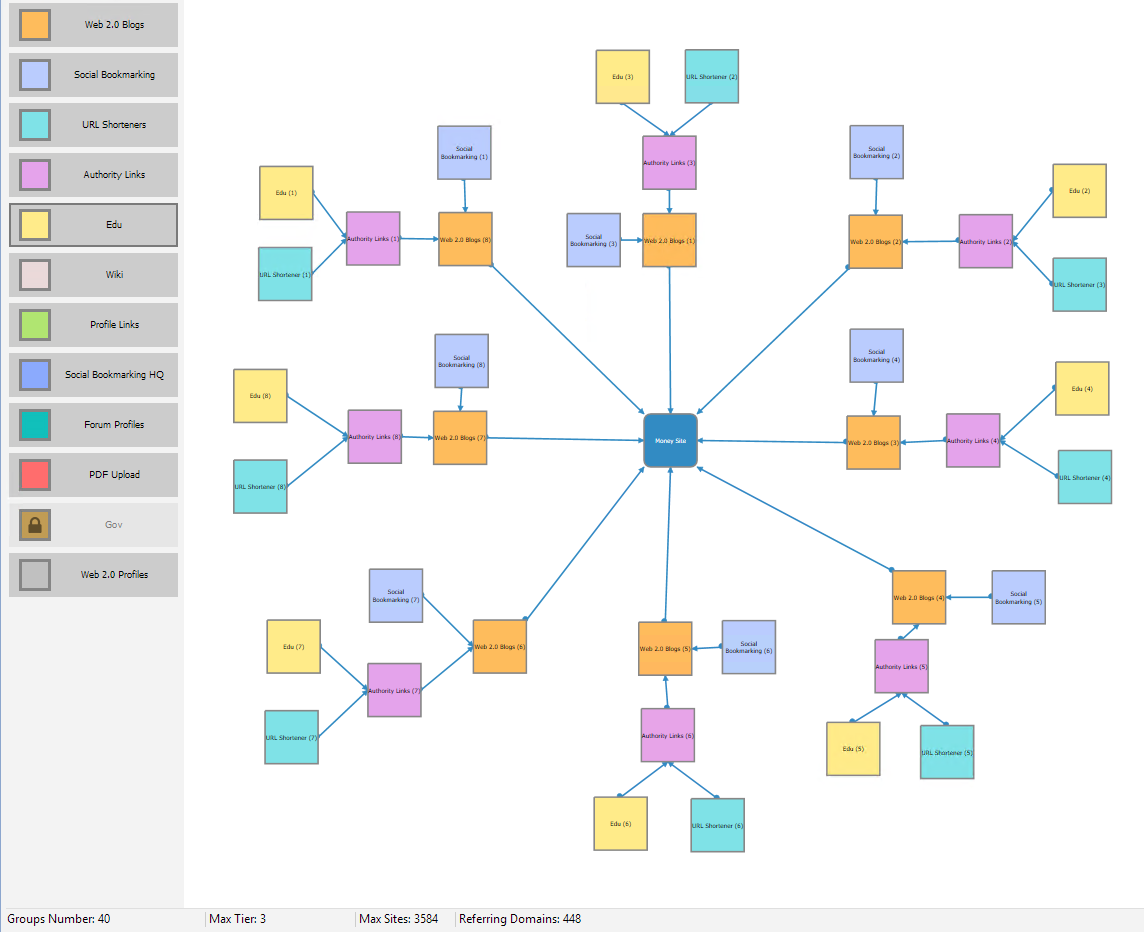 Hydra: $45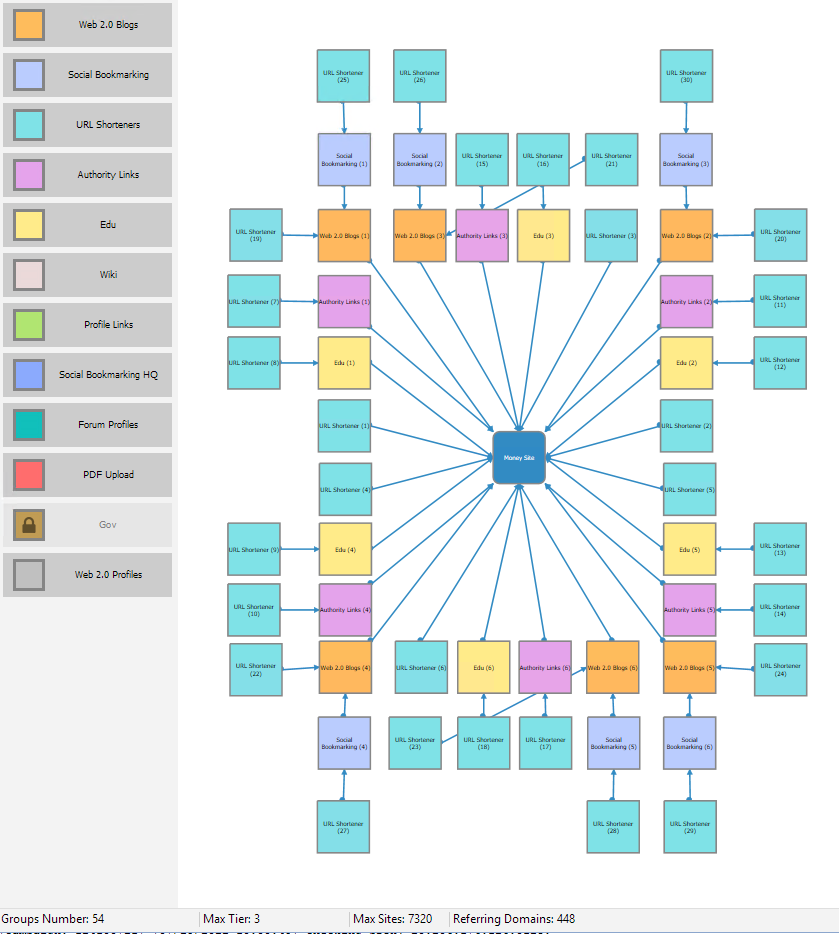 Authority Windmill: $55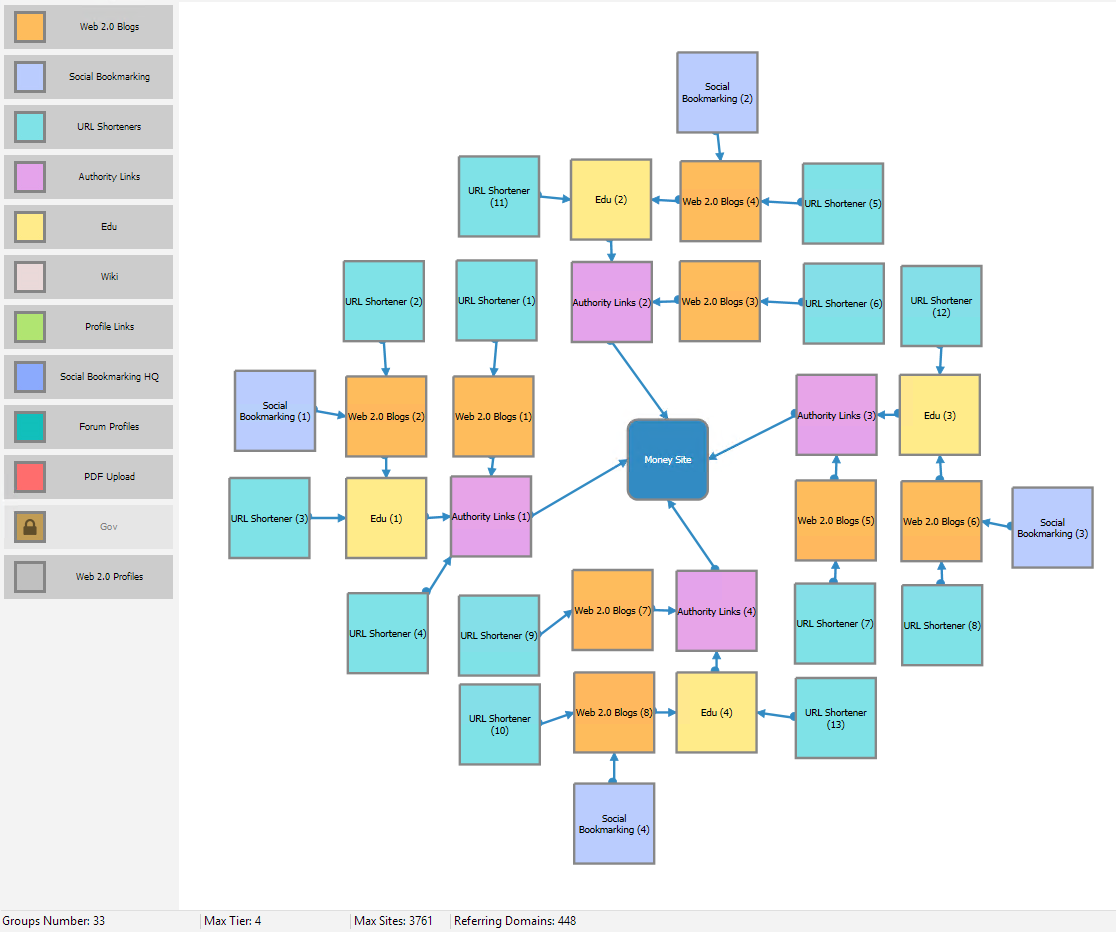 Midas: $40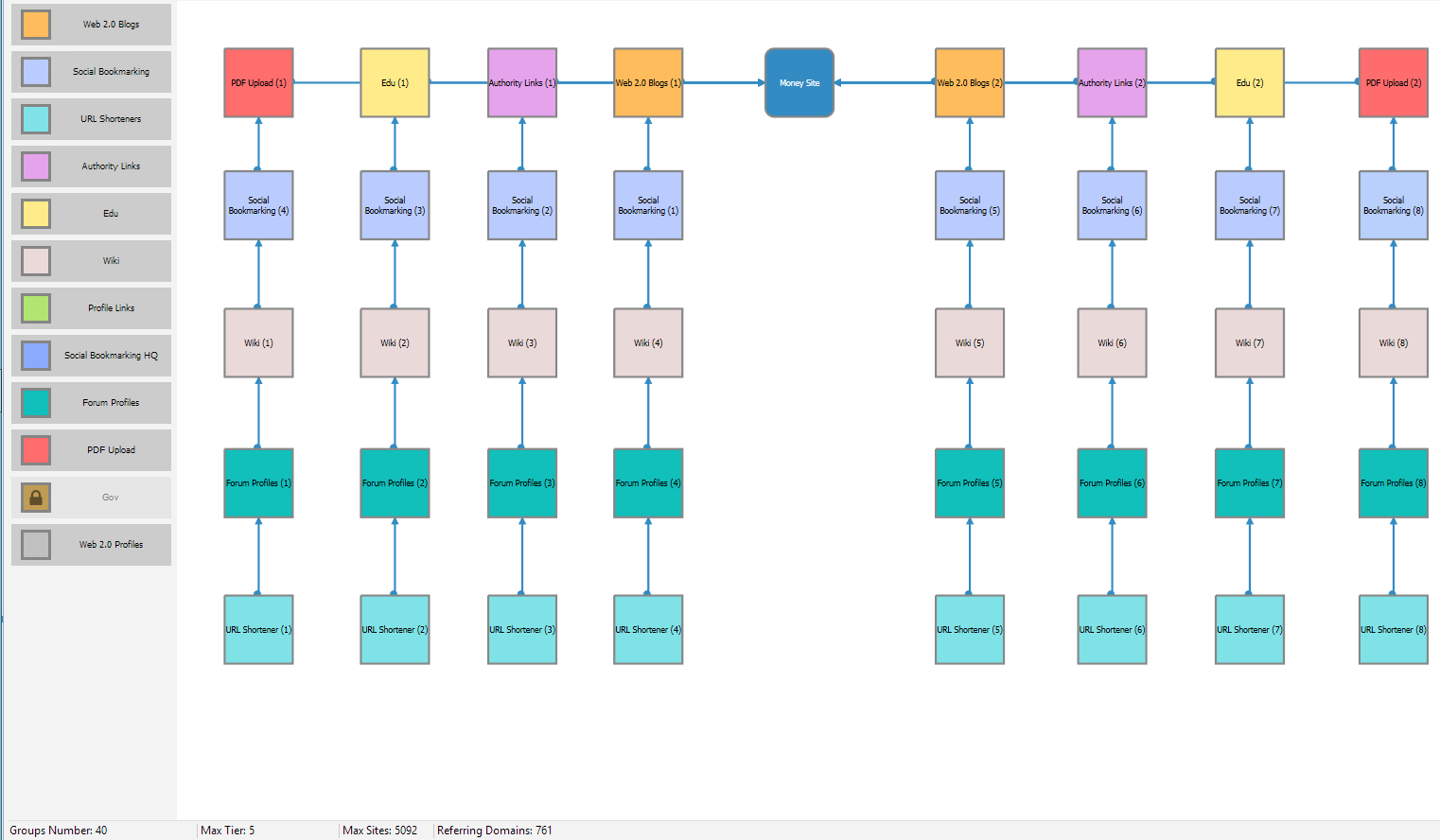 Eagle: $65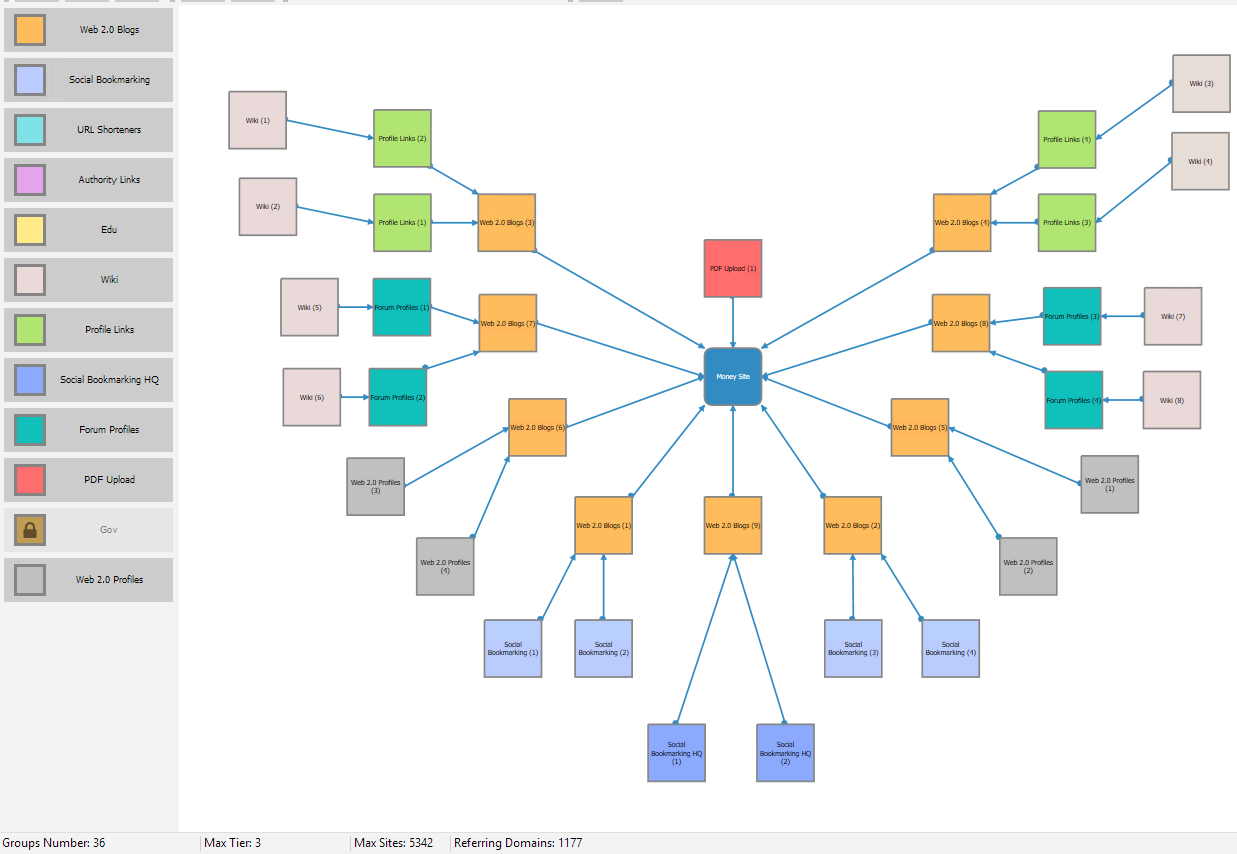 Domain Authority Stacking V2: $135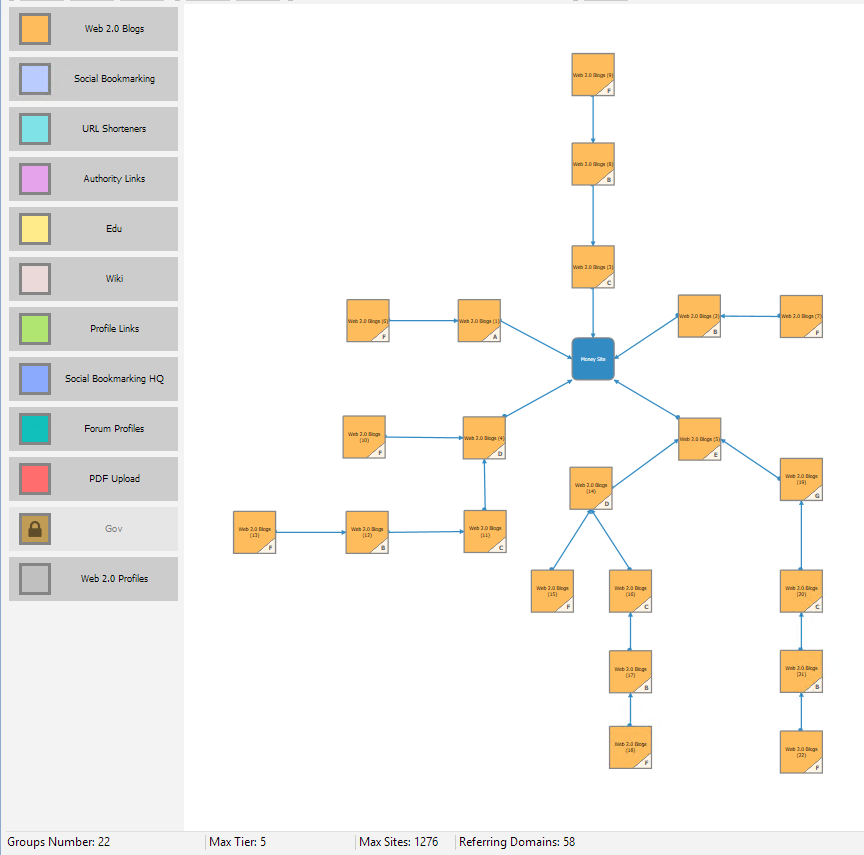 How to create your own diagram
Below you can see the different link groups available. The numbers in black show the maximum number of backlinks generated by this group. Please deduct about 10% off these numbers as not all posts will be successful. Also note that these numbers change on a regular basis as new sites get added and other sites removed from a link group.
Link groups: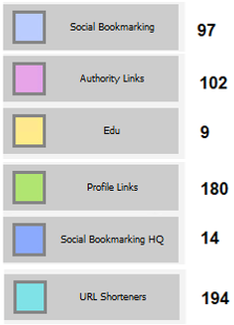 To design your own diagram just let us know which link group(s) you want as tier 1, which group(s) as tier 2 and so on. Everything is possible!
Dofollow Percentage (rough estimate):
Web 2.0: ca. 70%
Social Bookmarks: ca. 100%
Authority Links:  ca. 20%
EDU: 80%
PDF: unknown
Wikis: ca. 100%
Forum Profiles: ca. 40% plus lots of citations (plain text URLs)
HQ Bookmarks: ca. 10%
Web 2.0 Profiles: ca. 35%
Profile links: ca. 30%
Examples - How do live link pages look like?
Web 2.0: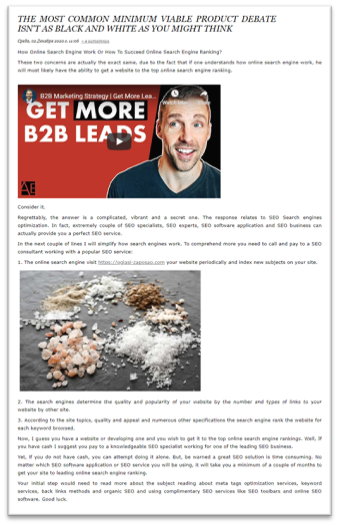 Authority Link: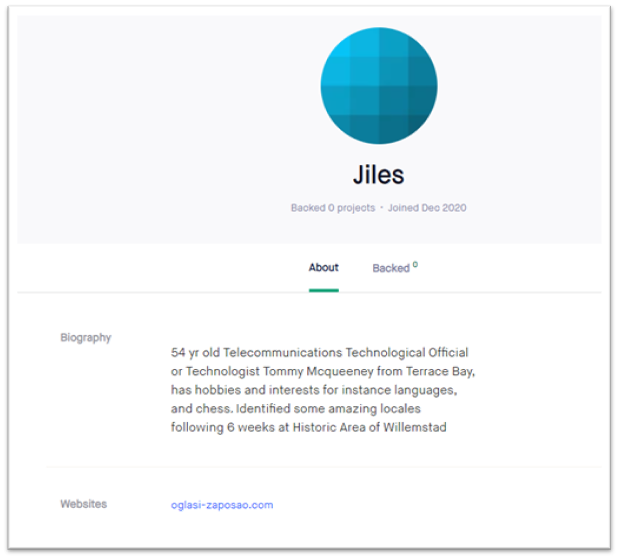 EDU Link: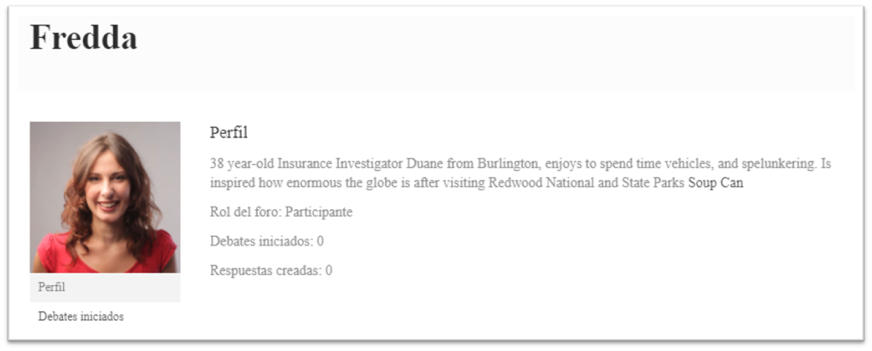 PDF Link: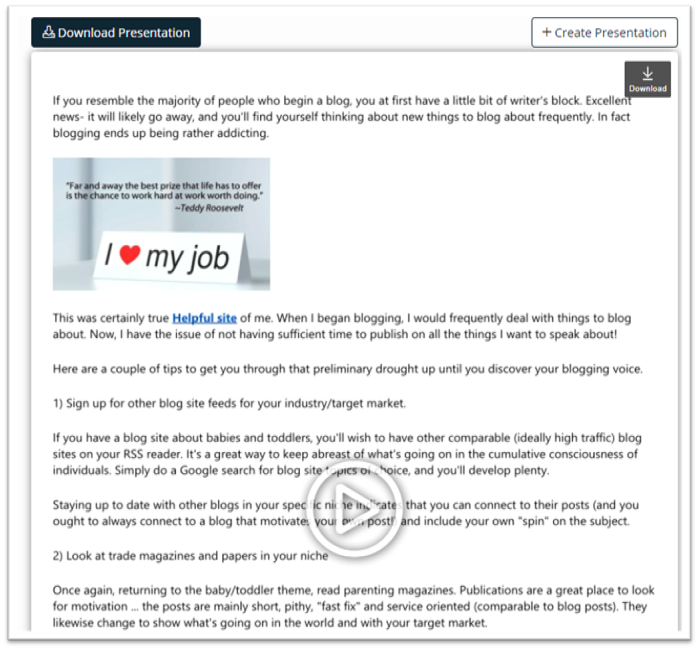 Social Bookmarking:

URL Shortener:

WIKI:

Forum Profiles | Web 2.0 Profiles: