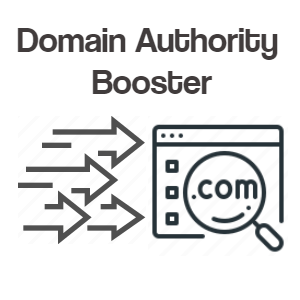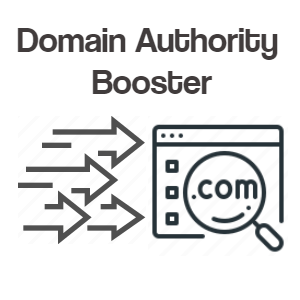 A one-time price of
USD $549.00
will be added to your order.
A website (domain) that has low to no authority cannot rank, period. Many local business sites are low authority simply because it's hard for them to get backlinks, and the ones they get are low authority themselves.
Guaranteed Results - Or Money Back!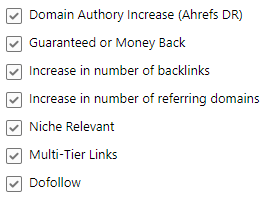 Boosting your domain authority is crucial to beat your competitors in the search engines. When Google has to decide among hundreds of similar businesses which ones should rank higher then the site with higher domain authority wins.

We measure domain authority through the industry leader ahrefs.com and their "Domain Rating" (DR) score. If your current Domain Rating is less than 10 for example, you can expect to have a Domain Rating of around 30+ in 30 days with our "Domain Authority Booster" campaign. If your Domain Rating is already above 30 then there probably isn't much of an increase in the Domain Rating but you will have an increase of high authority referring domains coming into your website and this will help to increase organic rankings.
A DR of 30 is guaranteed or we give you your money back! We provide before-after screenshots of Ahrefs so you can see that DR, backlinks and referring domains have increased.
The "Domain Authority Booster" isn't cheap but it is a worthwhile one-time investment with fast and lasting results. Unlike other providers who just artificially inflate the DR with unethical methods for just a few days and then remove the links to use them for the next paying client (victim), our results stick!
TAT 3-5 weeks.