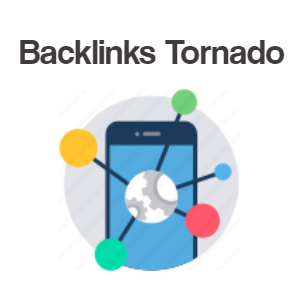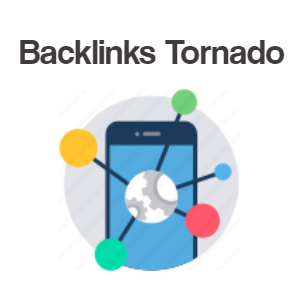 A one-time price of
USD $25.00
will be added to your order.
Backlinks Tornado is great to increase the number of backlinks and to diversify your link profile. You get backlinks from a large variety of different sources.
What backlinks do I get?
Types of backlinks you can receive based on configuration:

There are thousands of backlinks generated if all link groups are selected. For tier 1 links we recommend only higher quality link groups that  support contextual links, mostly with relevant content that we write. These link groups are article posting, wiki and social bookmarking/network sites. The other link groups produce a large quantity of backlinks but of lower quality, ideal as tier 2 links to support and index the tier 1 backlinks.
Pricing starts at $25 for a smaller one-tier campaign that delivers about 50-100 (tier 1) backlinks. Larger campaigns with two or more tiers are available, please contact us for a quote.